The purpose of this Moodle is to provide District 287 staff with information about internet safety for students.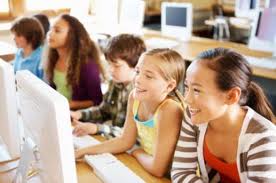 This Moodle is designed to meet the staff training requirements of the Child Internet Protection Act, CIPA. It provides awareness of the appropriate use of the internet and social media, for educators to initiate and lead classroom discussions on the use of technology, internet safety, and address student questions and concerns.
CIPA requires that students be taught about safety on the Internet; appropriate behavior while on online, on social networking Web sites, and in chat rooms; and cyberbullying awareness and response. 
There is a committee in District 287 that is designing developmentally appropriate training for students that will be implemented in April 2013 that will meet these requirements.