Log in and view your courses on the left.
If this is your first time here, you will be added to your academic courses after your teacher enrolls you.
2018-19 Essential Training is now open.
Log in with your District username and password,
then go to the course to begin.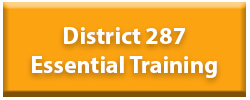 Students: If you need support resources, research, or writing; make sure to visit the Virtual Media Center.
Curriculum Hub
In the navigation bar on the left you will see a list of your courses. Click on Curriculum Hub to see what is available for your students.
If you would like to request a course by subject/grade level, fill out this form. If you can, please have the link to the course or resource you are requesting. To request a blank course please fill out this brief form. 
Click above to fill out a request.
Email Jack Dahl
jedahl@district287.org
Email Jason Violette
jtviolette@district287.org
Teaching & Learning
If you have a request for content or need ideas for implementation please contact us.